YVR, Tampa International Airport, Viva Air Labs and Winnipeg Airports Authority join the FTE Innovation & Startup Hub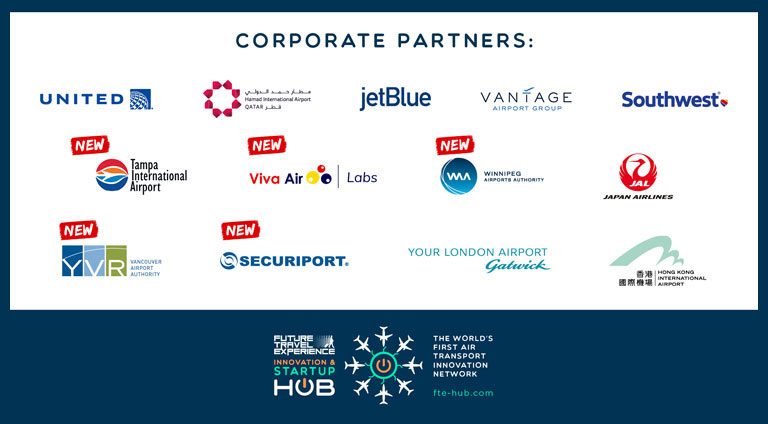 The FTE Innovation & Startup Hub continues to grow at speed and we now have 13 Corporate Partners and more than 250 approved startup members from around the world. If you're responsible for delivering innovation within your organisation, and if you're keen to engage more closely with the startup scene, you should be a part of the FTE Innovation & Startup Hub.
Our portfolio of Corporate Partners already includes a selection of the industry's most innovative organisations, including United Airlines, Hamad International Airport, Southwest Airlines, Gatwick Airport, JetBlue Airways, Vantage Airport Group, Japan Airlines, Hong Kong International Airport, Vancouver Airport Authority, Winnipeg Airports Authority, Viva Air Labs and Tampa International Airport. In addition, Securiport recently became our first Enterprise Partner. Will you be joining them?