NAS joins the FTE Innovation & Startup Hub as newest Enterprise Partner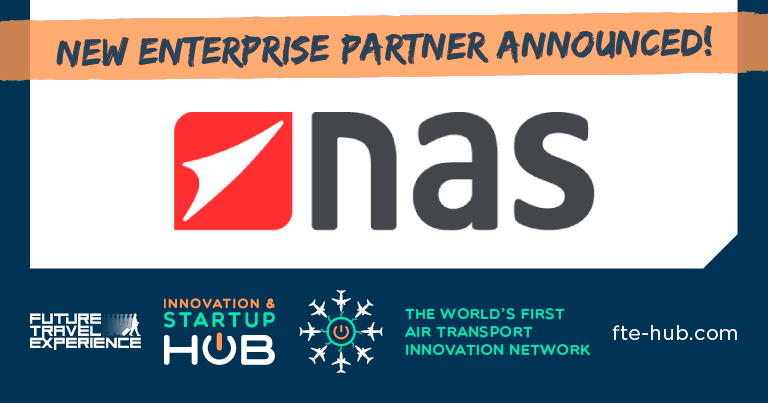 Future Travel Experience is pleased to announce that National Aviation Services (NAS), the fastest growing aviation services provider in the emerging markets, has joined the FTE Innovation & Startup Hub as our newest Enterprise Partner.
Headquartered in Kuwait, NAS has a presence in over 55 airports across the Middle East, Africa and South Asia, servicing more than half of the world's top 10 airlines. These carriers rely on NAS to work directly with passengers and behind the scenes to deliver services that make a difference. NAS's portfolio of services includes comprehensive ground handling, cargo management, lounge management, meet and assist services, airport technologies and aviation training.
Through its membership of the FTE Innovation & Startup Hub, NAS will be an active member of our unique air transport innovation network and will have the opportunity to engage and collaborate with the industry's most forward-thinking startups, scaleups, airports, airlines and many other innovators on a global scale.
Since its launch in 2018, the FTE Innovation & Startup Hub has worked closely with a number of Enterprise and Corporate Partners to support and elevate their startup engagement and innovation strategies.
Interested in joining the FTE Innovation & Startup Hub? Contact us today >>